The BSLISE Working Group is comprised of members from across the globe and is an initiative of the IFLA Section on Education and Training (SET), LIS Education in Developing Countries SIG, and Section on Library Theory and Research (LTR).
BSLISE Co-Chairs: Clara M. Chu and Jaya Raju.
Clara M. Chu, Mortenson Distinguished Professor and Director of the Mortenson Center for International Library Programs; University of Illinois at Urbana-Champaign; Affiliate Professor, The iSchool at Illinois. (United States) [Co-Chair] Interests: Equity, diversity and inclusion in library and information science, information seeking behavior, critical information studies, international and comparative librarianship, LIS education.
---
Jaya Raju, Professor and Head, Department of Knowledge and Information Stewardship, Humanities Faculty, University of Cape Town, South Africa. (South Africa) [Co-Chair] Interests: LIS education in the African developing context, developing LIS competency indexes for the digital age, and research theory and methodology.
---
Saif Abdulla Al-Jabri; Director, Information Center, College of Economics and Political Science, Sultan Qaboos University; Lecturer at the Information Studies Department, College of Arts and Social Sciences, Sultan Qaboos University (part time). (Oman)
---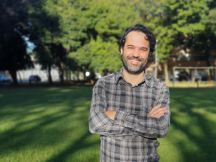 Tiago Braga <LinkedIn>, General Coordinator of Information Technologies and Informatics, INSUMO Research Group, Instituto Brasileiro de Informação em Ciência e Tecnologia (Brazil). Dr. Braga graduated with a specialization in Information Systems from the Pontifícia Universidade Católica de Minas Gerais (2006), a master's deree in Technical Education from the Centro Federal de Educação Tecnológica de Minas Gerais (2010), and a doctorate in Information Science at Universidade de Brasília (2018). Researcher and general coordinator at Instituto Brasileiro de Informação em Ciência e Tecnologia. Research focus: Data Visualization, Data Science,Information for sustainability Innovation.Research Interests: Information Science, Data Science, Data Visualization, Information for sustainability
---
Anthony S. Chow, Associate Professor, The University of North Carolina at Greensboro (United States). Anthony's passion is in helping people improve their quality of life and he believes faculty serve a privileged role in being active change agents by teaching the future professionals of the LIS field, by conducting meaningful and relevant research, and by being active in service that is value-added and makes a difference. Dr. Chow has over 20 years of experience in academia, private industry, and government and specializes in web design and usability, leadership and management, instructional technology, and analytics and informatics.
---
Christopher Cunningham, Business Analyst (United States). Chris finished his Doctoral studies at the University of South Carolina. His dissertation topic was on the effects of democracy on levels of access to online information resources. He received his Master in Library and Information Studies from The University of North Carolina at Greensboro, focusing on technology. Chris received his Bachelor in Art in History from the University of North Carolina at Charlotte, with a focus on social studies as well as minors in mathematics and Physics. Professionally, Chris worked as the Chief Information Officer for several companies in Charlotte and Greensboro. He implemented a number of technology adoption policies and procedures that increased efficiency and effectiveness within the corporations. In higher education, Chris worked at the University of North Carolina at Charlotte as the Program Coordinator for the Graduate Business Programs, overseeing admissions, class schedules, and degree completion of almost 500 graduate business students.
---
Keren Dali, Dr. Keren Dali is a faculty member at the Research Methods & Information Science Department, U of Denver. Her primary research interests are community engagement in libraries; inclusion at the workplace; relationships between LIS and Social Work; disabilities; LIS education with the focus on humanistic pedagogies; and reading practices of adults. With the background in Social Work and LIS, Dr. Dali holds the Outstanding Instructor Award from the iSchool, University of Toronto; the Connie Van Fleet Award and the Norman Horrocks Leadership Award from ALISE; and the David Cohen/ EMIERT Multicultural Award 2018 from American Library Association, and several paper and reviewer awards from Emerald publisher. After serving three years as Editor-in-Chief of The International Journal of Information, Diversity, & Inclusion, she now serves as its Associate Editor. Her new book (with Nadia Caidi) – Humanizing LIS Education and Practice: Diversity by Design – is coming out in October 2020. Learn more about Keren.
---
Lisa Janicke Hinchliffe, Professor/Coordinator for Information Services and Instruction at the University of Illinois at Urbana-Champaign (United States). Research Areas: Scholarly Communications and Publishing, Information Literacy, Evaluation of Library Services.
---
Jiuming Ji, Library Professor, East China of Science and Technology (China). Jiuming Ji joined the faculty in 1996. She taught courses on Literature Retrieval, System Assessment and Decision Making, and Theories and Tools Designation for Information Analysis. She has been recognized with the Award for Graduate Student Course Instructor ( 2010 ) and the Campus Award for Excellence in Library Services (1997,2001,2004). Research Areas: Bibliotherapy; Information Literacy; Knowledge Management; Online Learning.
---

Primoz Juznic, Professor, Department of Library and Information Science and Book studies, Faculty of Arts, University of Ljubljana (Slovenia). Research Areas: Bibliometrics, Library Collection Development.
---
Dick Kawooya, Associate Professor, School of Library and Information Science, University of South Carolina (United States). Dr. Dick Kawooya's current research interests focus on the role of information (intellectual property) in fostering innovation. He is specifically looking at the role and impact of intellectual property rights (IPRs) in the exchange of innovation between formal institutions (universities, research centers, libraries, etc) and informal businesses or sectors in Africa. Dr. Kawooya's research interests fit the broad theme of access and flow of information. He has a particular interest in the ethical and legal barriers to information access and flows often with the library institution as the backdrop.
---
Albina Krymskaya, Deputy Dean, St. Petersburg State University of Culture, Russian Federation (Russia). She received her PhD degree from the St. Petersburg State University of Culture in 2005 (her dissertation is entitled "Knowledge Management Technologies in Biobibliographic studies"). Albina began working at the St. Petersburg State University of Culture in 2011. Since 2014 she has held a dual position, as an associate professor and as a deputy dean, in the Library and Information Science (LIS) Department. She teaches two core courses: "Analysis of professional information", "Information resources in social and humanitarian sciences", and one elective course "Using information analysis to avert crises in book publishing, the arts, and business". Since 2015 Albina has been the chief organizer and coordinator of BiblioFest, an annual library festival, in which more than 400 people participate. In 2017 Albina was elected as a Russian member of the Education and Training Section of the International Federation of Library Associations. In 2017 she was nominated by the US Department of State to participate in the International Visitor Leadership Program "American Libraries". In 2016–2019 she organized four study tours for LIS students (Germany, Baltic Region countries). In 2018 she launched a training program in LIS department titled "International Activity in Libraries" to enrich students' knowledge about international librarianship and new trends in the cultural field. Albina has published more than 100 works on topics within her research interests. Research Interests: Knowledge Management, Library and Information Science Education, Libraries Role in International Relations, User Information Needs in the Fields of Social Sciences, International History of Information Science, History of Russian-American Cultural and Scholarly Exchanges.
---
Fatih Oguz, Associate Professor, University of North Carolina Greensboro (United States). 
---
Mônica Regina Peres, PhD, Investigator, Coordinator of the Documentation Center of the School of Communication, University of Brasilia (Brazil).
Research areas: Information literacy, LIS education, open access, scientific journals, digital preservation and institutional repositories.
---
Ekaterina Alexandrovna Shibaeva, Russian State Library (Russia).
---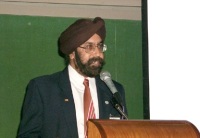 Diljit Singh recently retired from the Department of Library and Information Science, University of Malaya, Kuala Lumpur, Malaysia, where he served for 19+ years. Diljit was also previously Deputy Dean (Postgraduate) at the Faculty. He is currently an Adjunct Professor at the University of Colombo in Sri Lanka, and a Visiting Professor at the University of Philippines (Diliman) in Manila.
Prior to joining the university, Diljit served as a high school teacher, as Assistant Director in the Pahang State Education Department, and at the Aminuddin Baki Institute, Ministry of Education, Malaysia.
Diljit is active in library associations at the local and international levels. He is the Immediate Past President of the International Association of School Librarianship (IASL). He has also served on the International Federation of Library Associations and Institutions' (IFLA) Standing Committees for Asia-Oceania, and for School Libraries. He is currently a member of IFLA's Building Strong LIS Education (BSLISE) Working Group.
His professional and research interests include information literacy, management of libraries and information services, school libraries, and LIS education. He also has a keen interest in the effective and efficient use of information for socio-economic development. Research Interests: Information literacy, Management of libraries and information services, School libraries, LIS education.
---
Aida Slavic, UDC Consortium (Netherlands). Aida Slavic is the editor-in-chief of the Universal Decimal Classification, at the UDC Consortium in The Hague (Netherlands) and works on development and the maintenance of the scheme. She is also is also an adjunct Associate Professor in the Department of Information and Communication Sciences at the University of Zagreb, Croatia where she teaches on the postgraduate courses of indexing languages, knowledge organization and information retrieval. Research Areas: Knowledge Organization.
---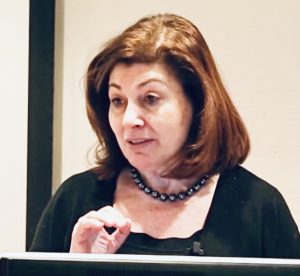 Anna Maria Tammaro, Professor, University of Parma (Italy). 
---
Ana Maria Talavera-Ibarra, is a Professor of Library and Information Science (LIS) at the Pontifical Catholic University (PUCP) in Lima Perú, since 1987 to present. Current president of the Peruvian Library Association (Colegio de Bibliotecólogos del Perú) for the period 2017-2018 and Past President during 2011-2012. Has participated in different IFLA-ALP projects as core trainer for Peru and Latin America in the BSLA and IAP projects (Peru). Research Interests: LIS education, distance education, information resources and services, library automation, institutional repositories, cataloging and integrated systems among others.
---
Joan Weeks, Head, Near East Section, African and Middle Eastern Division, Library of Congress (United States).
---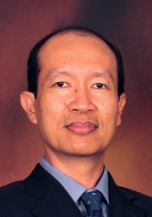 Sohaimi Zakaria, Head, Faculty of Information Management, Universiti Teknologi MARA (Malaysia). Research Areas: Library and Information Science.
---
Zuza Wiorogorska, Assistant Professor. Department of Information Studies. Faculty of Journalism, Information and Book Studies. University of Warsaw (Poland). Research Areas: Research Data Management; Information Literacy in a Multicultural Context; Users of Information; 21st Century Skills.
---
Kendra Albright, Ph.D., is the Goodyear Endowed Professor in Knowledge Management in the School of Information at Kent State University. She has lived in three countries and her research interests focus on the ways in which users understand and use information to facilitate positive change and solve organizational problems within the knowledge economy.